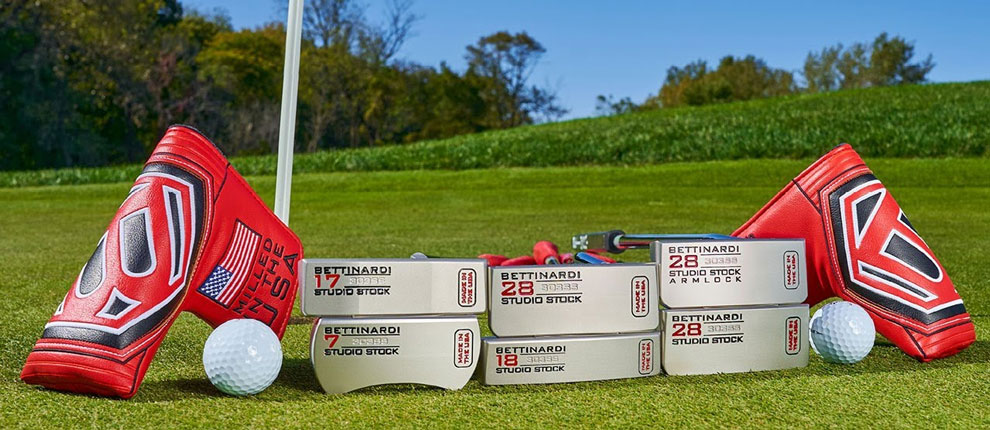 與頂尖巡迴賽球員攜手合作設計新的滾動控制桿面級不同特性的桿頭
新的"滾動控制桿面技術"力求改善各類型球手推桿路徑;真實體驗到巡迴賽球員使用的質感!

---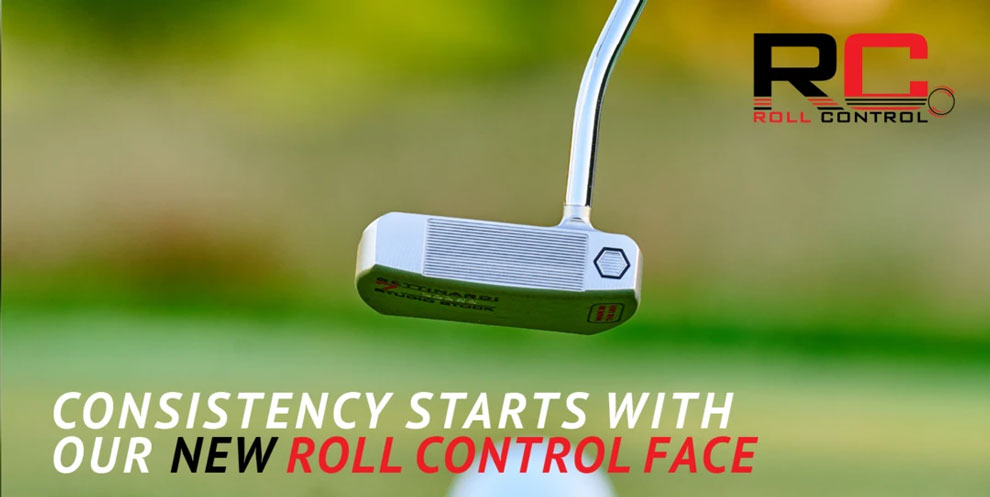 THE CLOSEST LINEUP TO TOUR EVER PRODUCED.
Bringing Tour-proven head shapes from the game's best golfers, Sam Bettinardi perfectly designed 2021-22 Studio Stock Series, including four expertly crafted models to give champion-inspiring confidence to any player. Precision milled from a single block of 303 Stainless Steel, each sleek model features the all-new, Tour-inspired Roll Control Face Milling, a scientifically engineered groove profile designed to get the ball into a true roll faster, while still maintaining exceptional feel and audible feedback in every putt. The Studio Stock series is completed with our smooth Diamond Blast finish to provide a clean appearance from address, and is complemented by a crisp red and black paint scheme. Discover the complete lineup of Studio Stock putters below.

與頂尖巡迴賽球員攜手合作設計新的滾動控制桿面級不同特性的桿頭
新的"滾動控制桿面技術"力求改善各類型球手推桿路徑;真實體驗到巡迴賽球員使用的質感!
2021 推出新型推桿款式
STUDIO STOCK #7 --- 槌型推桿。底部設計優化弧度;讓準備擊球時更加舒適。
STUDIO STOCK #17 -- 採用全新超短頸優化設計;三層漸進底部設計。
STUDIO STOCK #18 -- 為經典BB8的風格,與緊奏的視覺上沿效果;優化的底部設計。
STUDIO STOCK #28 -- 趾跟部周圍優化;配重外觀銳利,可提供更小趾部擺動;兩端配重調整至最佳平衡。
每款 2021 STUDIO STOCK 推桿都有 BETTINARDI 新式的【滾動控制桿面】!
滾動控制桿面上的凹槽倒角,是以精密銑削製成;傳遞更多正旋及快速且真圓性滾動!
外觀為鑽石噴砂表層處理;瞄球時外觀簡潔!

---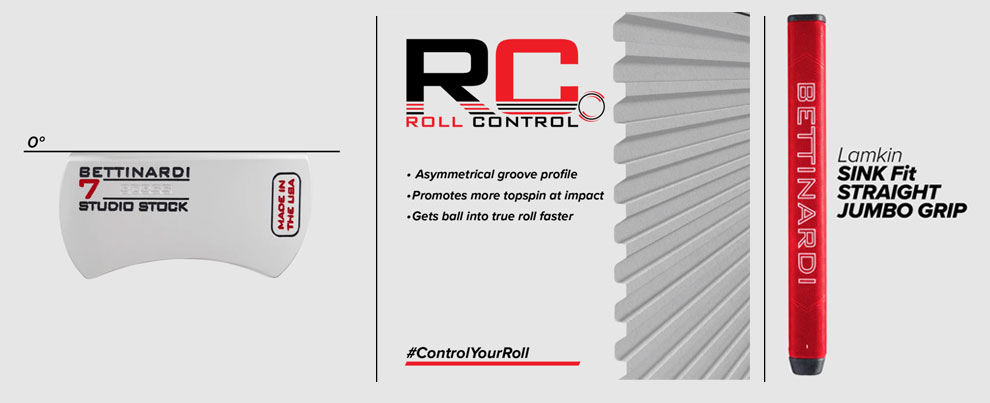 Studio Stock 7
Making its return to the high-performance Studio Stock Series, the Studio Stock 7 was expertly crafted for the player looking for a compact mid-mallet putter with strong visual cues on the greens. The attention to detail on this head makes it one of Robert Bettinardi's most appealing, original designs to date, as the unique half-moon shape gives a curvature to the flange that allows players to effortlessly line the ball up at address. The positioning of the spud neck with a single bend shaft offers a perfectly face-balanced putter for professional-grade stability and confidence for any crucial putt.

---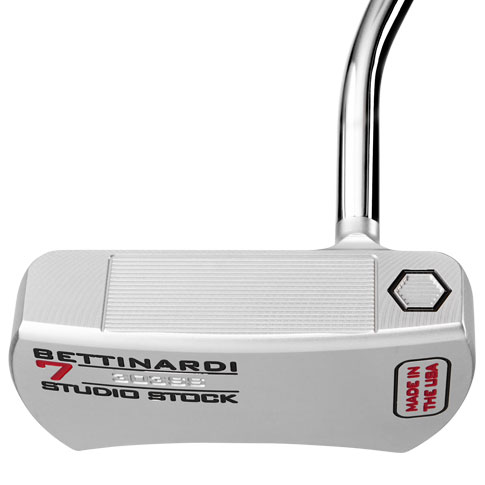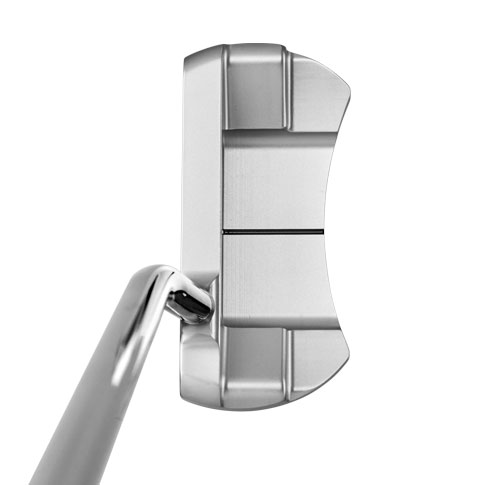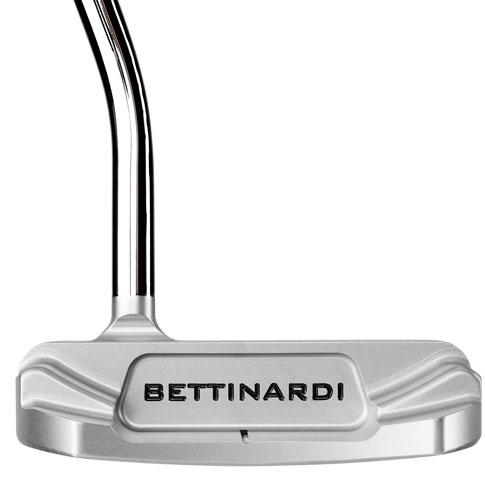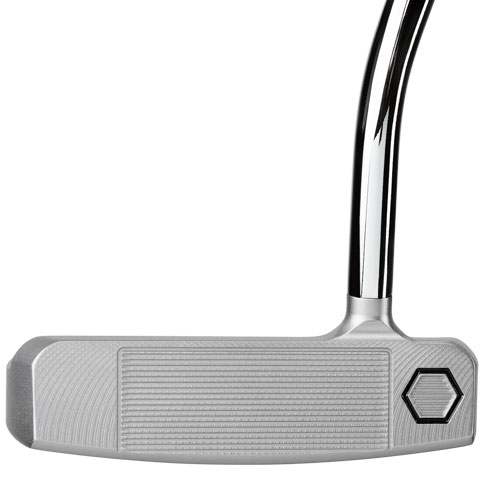 Model: Studio Stock 7
Dexterity: Right-Handed
Weight: 358 grams
Material: 303 Stainless Steel
Finish: Diamond Blast
Face Milling: Roll Control Face
Loft/Lie: 70°/3°
Toe-Hang: Face-Balanced