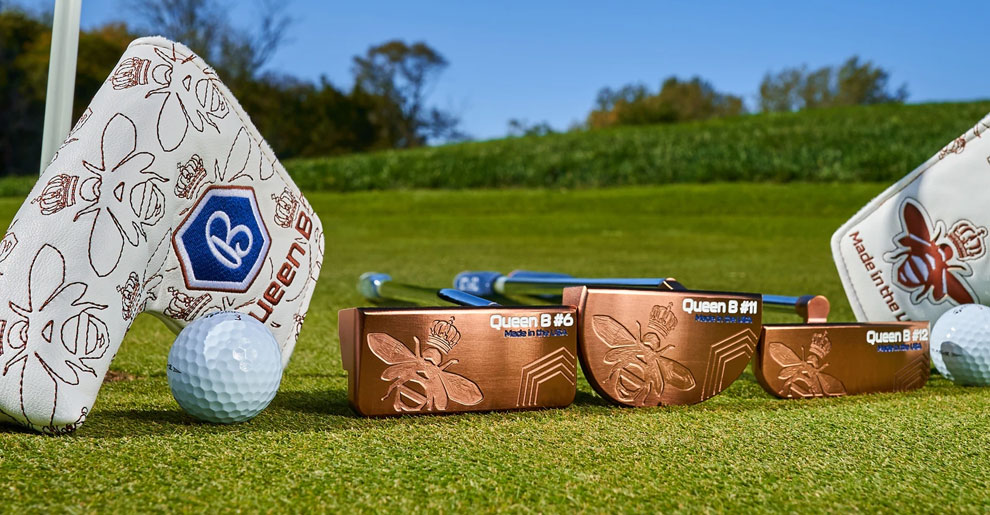 展現一切的優雅
精密度的呈現以及極致的工藝
精緻 . 獨特外觀 . 稍重的桿頭重量

---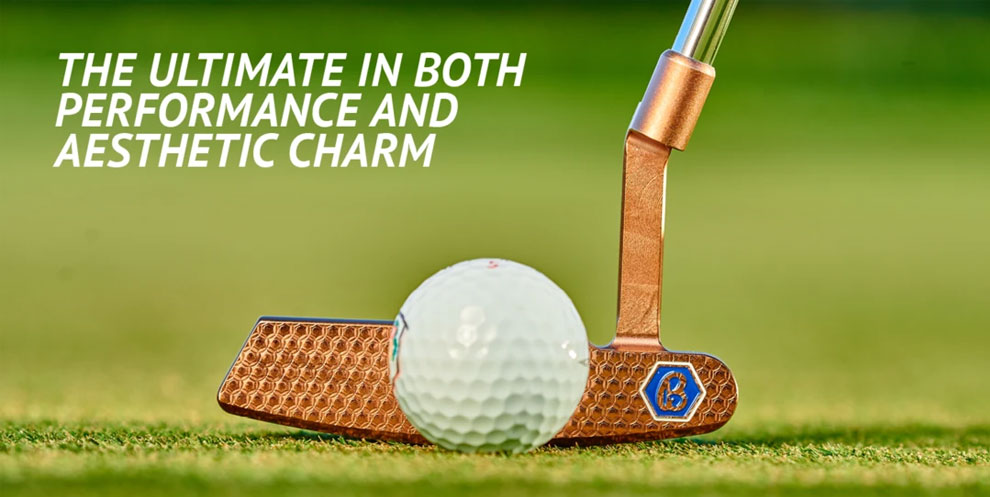 TIMELESS EXCELLENCE IN LOOK & FEEL
FOR ALL PLAYERS.
The aesthetic charm of the Queen B series gives golfers the confidence-inspiring appearance that helps channel the Tour-winning heritage of this world-renowned lineup. Precision-milled from a single block of Soft Carbon Steel to 362 grams, each Queen B model features RJB's esteemed Micro Honeycomb™ Face Milling, developed for players who are conscious of speed and prefer a firm and responsive feel at impact. This expertly-designed collection that is proudly milled in the USA and completed with our all-new, stunning and durable Rose Gold PVD finish. Discover the all-new QB6, QB11, and QB12.

每個球頭都從一小塊軟碳鋼精密研磨到362克
稍重的桿頭,在面對關鍵推桿時可以增強更多的平衡感和穩定性。
令人驚嘆且耐用 - 全新的 Queen B 系列外觀是亮麗的玫瑰金 PVD 製成,搭配天藍和白色塗色配飾而成。
柔軟而又反應靈敏 - 所有 Queen B 系列均採用 Bettinardi 專利微蜂巢面銑削 (Micro Honeycomb™ ) 這種擊球面在果嶺上回饋更直接!

---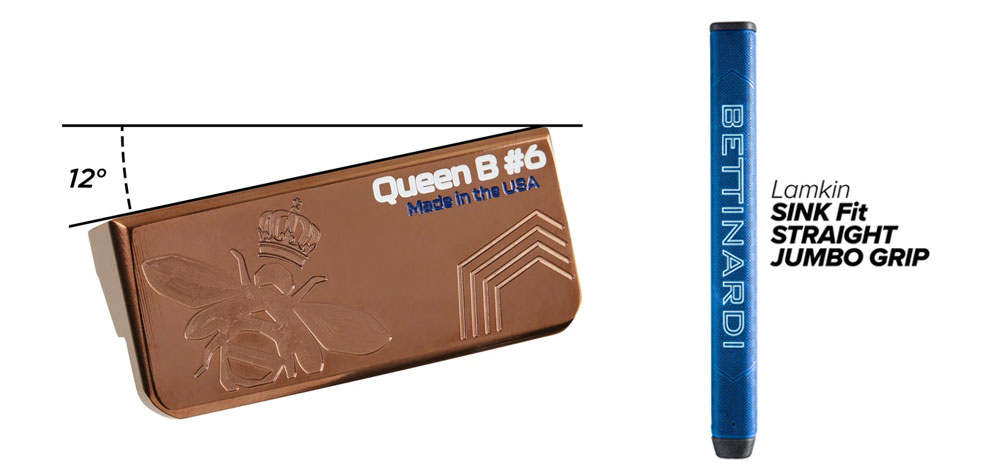 Queen B 6 LH
Elegance meets performance as the Queen B 6 makes its return to the eminent Queen B series lineup for 2021-22. The beautifully re-engineered QB6 is a classic, wide-body blade with performance-driven features for the player seeking the perfect crossover between blade and mallet. The sleek model features refined characteristics, such as a thinner, Tour-inspired topline with softened and rounded edges on the toe and heel for a modern but timeless aesthetic. The single-bend shaft flows effortlessly into the forgiving head of the Queen B 6 for an easier set up, and is perfect for players with a straight-back, straight-through putting stroke, offering the ultimate in balance and stability.

---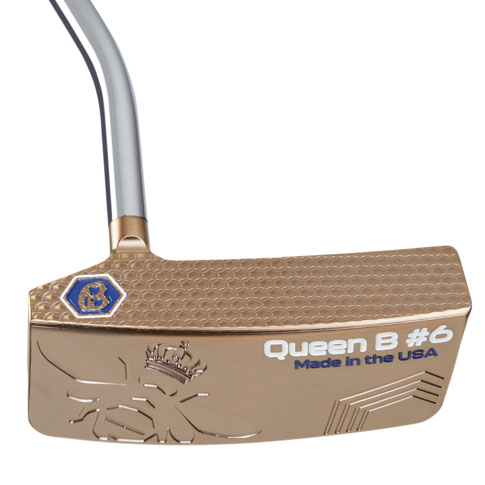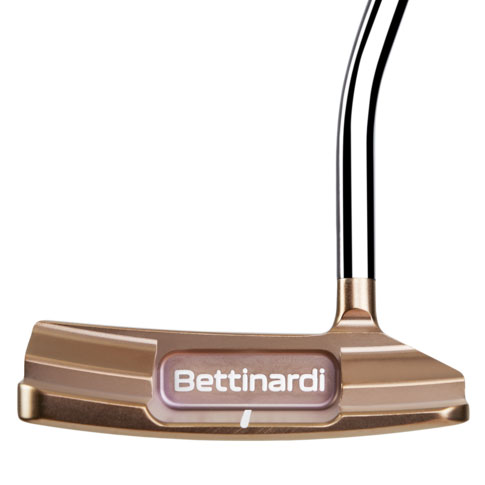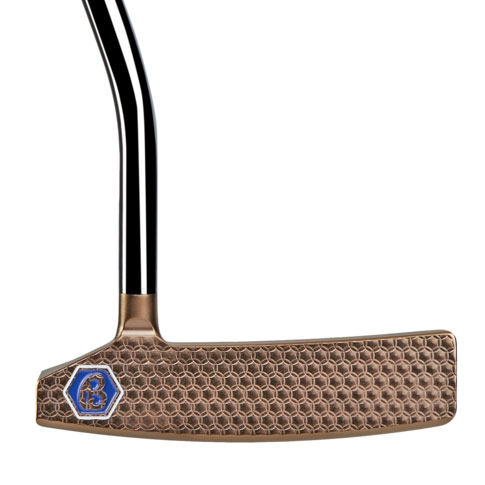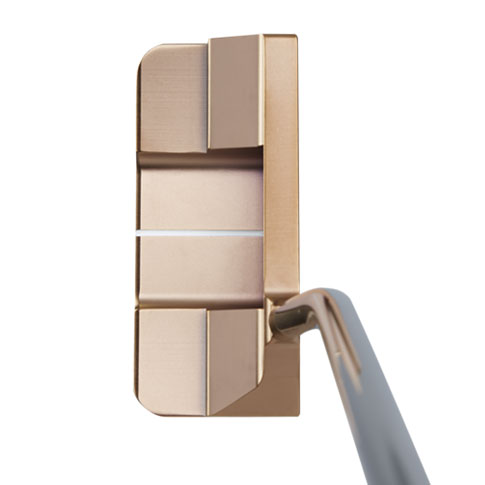 MODE L: QB6
DEXTERITY : RH.LH
LENGTHS AVAILABLE : 33"-35"
FINISH : Rose Gold PVD
LOFT : 3°
LIE : 70°
OFFSET : 3/4 Shaft
FACE MILLING : Micro Honeycomb
MATERIAL : Soft Carbon
WEIGHT : 362g
TOE HANG : 1/8